After setting up your cold email campaign, you can make changes to it or edit the campaign schedule by going to the 'Campaign Details' page.
Edit campaign schedule #
Select the campaign from the dashboard that you want to edit and go to the campaign details page.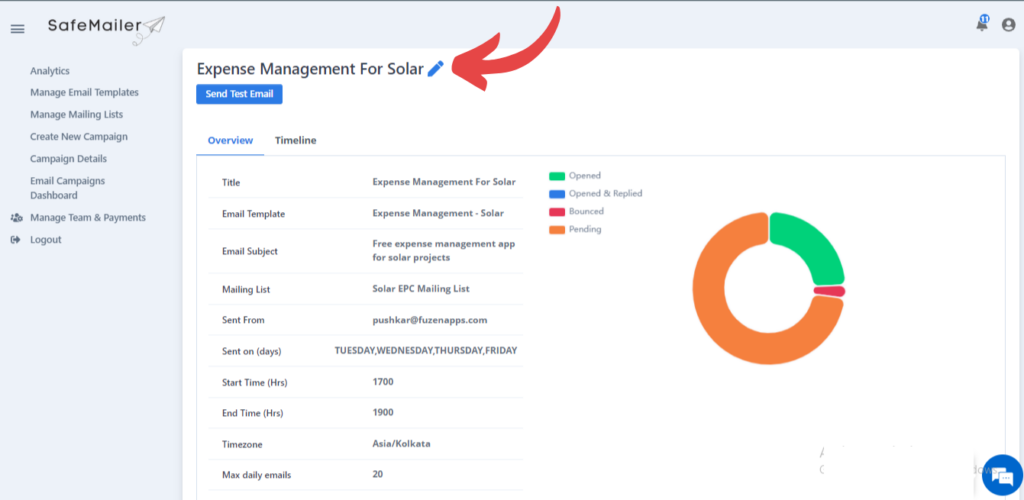 Here, you will see the edit button for all the attributes that you can change. Click on the edit buttons to open the Edit Campaign Details page.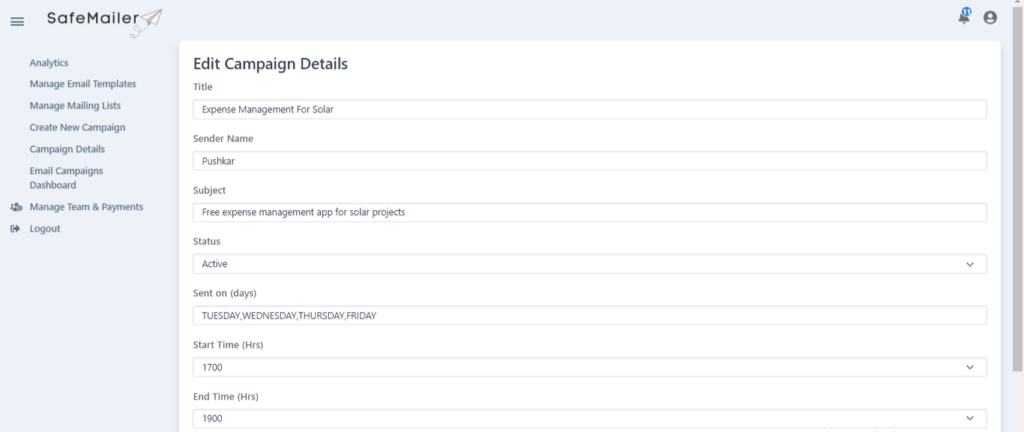 In the Edit Campaign Details page, you can change the days on which emails should be sent, number of emails to be sent per day, time window and timezone, etc. Once the change are made, scroll down and click on "Update".
Campaign details page will reload and you will be able to see the updated fields for your campaign.